The Cable Trader EA is a forex trading robot designed for GBPUSD in H1 periodicity. It is running live from October 2019 and one year later it has 3200 points profit.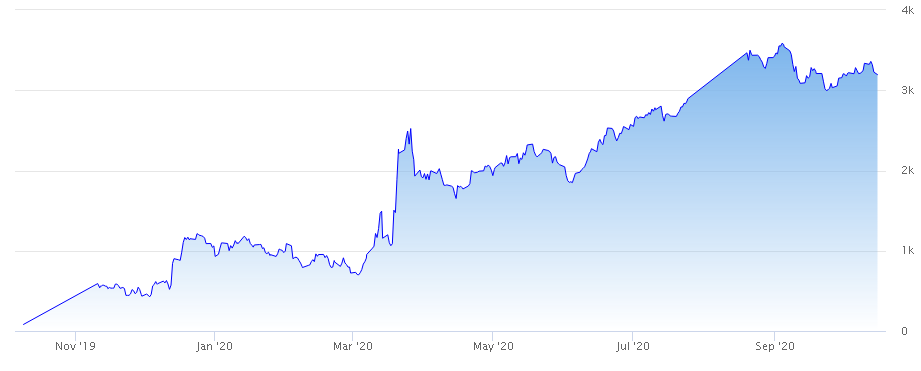 One of the reasons that we can say that this is the best forex ea is because that period includes the Brexit. This EA is trading GBPUSD and was the most affected. It is visible from the performance chart of how well it handled that period.
The other good thing about that trading robot is that it always has a stop loss and take profit. There is no risk accumulation, there is no money management In other words - there is much less risk than the systems with money management. As a result that the expert advisor has a rough equity curve, which is normal for trading in real conditions. Let's not forget that this is not just a fancy backtest, this is live trading.
The system can adjust to the same trades no matter when it is started. What that means, the system allows only one position, and when it is opened it ignores all entry signals. This means that if you have one already running in one account, and you start it in another account, they may have different positions. But after some trades, they will start making the same trades, so in the long run, you are not going to get two different results from one system.
The backtest :
Cable trader generates almost 6700 pips since 2018. The profit factor is 1.90 from almost 300 trades.


The live data :
| | |
| --- | --- |
| Trades | 147 |
| Profit in points | 3193 |
| Profit per trade (in points) | 21.72 |
From this data, we can see that it makes 147 trades and 3193 points and the average Expectancy of one trade is 21 points. This really makes the cable trader the best forex ea. The systems with low expectancy from 1-2 points per trade are very vulnerable to spreads, and slippages. Here we have 21.72 points, which means that this system is "broker proof". Even if the broker doubles your spread and increases your slippage, it will still have a similar result. This is because it makes a small number of trades and the transaction fees are very low. Actually, for this trading robot, it is much more important what is the swap than what is the spread, because the system is hunting bigger trends and sometimes stays in an open position for a very long time.
So if a Brexit proof, broker proof, and with 22 points expectancy is not the best forex EA then which one is?